ATHLETES
STRENGTH | COURAGE | INSPIRE
Zealous Swimwear is proud to work with a group of inspirational athletes who represent the Zealous brand with dignity and pride. Our brand ambassadors embody our mantra and they hope to inspire others with their achievements and thirst for success. #TEAMZEALOUS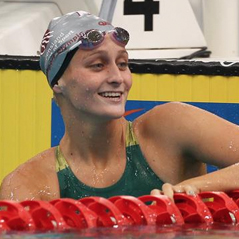 LEISTON PICKETT
Swimming  (AUS)
2012 Olympian
3x Australian Champion
Commonwealth Games Gold
Medalist & World Champion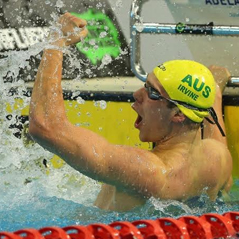 GRANT IRVINE
Swimming (AUS)
2016 Rio Olympian        
3x Australian Champion
Commonwealth Games Silver Medallist
FINA World Championship Finalist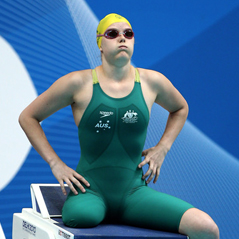 ELLIE COLE
Swimming (AUS)
3x Paralympian
6x Paralympic Gold Medalist
World Record Holder
Commonwealth & FINA World Champion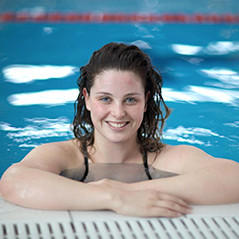 REBECCA DUBBER
Swimming (NZ)
2012/16 Paralympian
2016 Paralympic Bronze medalist s7 
2015 IPC World Championships duel
Silver Medalist  
JESSICA HANSEN
Swimming (AUS)
2015 World University Games finalist
World Junior Championship finalist
5 x National Age Champion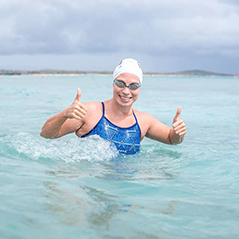 MONIQUE MURPHY
Swimming (AUS)
2016 Rio Paralympic Silver Medalist
2015 Glasgow IPC World
Championships Finalist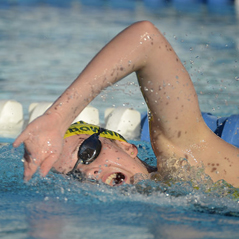 KATHERINE DOWNIE
Swimming (AUS)
2X Paralympic Gold Medalist
World Record Holder
Commonwealth Games & FINA
World Championship Silver Medallist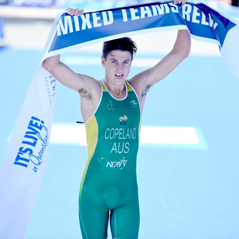 BRANDON COPELAND
Triathlon (AUS)
2nd place Aus Elite Sprint distance Championships 2016
2nd place 2017 Gamagori Asian Cup 
2017 Australian U/23 World Championships competitor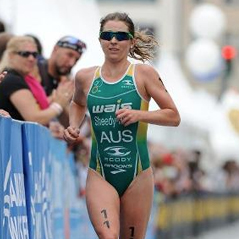 FELICITY SHEEDY-RYAN
Triathlon (AUS)
2012 Duathlon ITU
World Champion
2x Geneva ITU World
Champion & Busselton half
Ironman Champion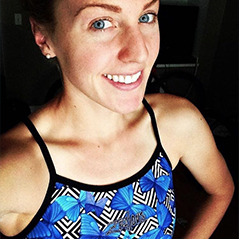 JOANNA BROWN
Triathlon (CA)
4x Canadian National Champion
Bronze ITU Junior World Championship
Bronze ITU U23 World Championship
Gold, Silver ITU Pan American Championships
13th Pan American Games
THOMAS LIESS
Swimming (CH)
Multiple Swiss National Champion
2x European Championships 2014/2016
Qualified World University Games Taipei 2017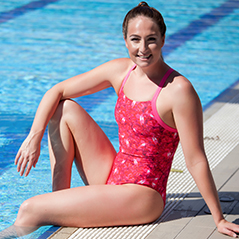 MIKKAYLA SHERIDAN
Swimming (AUS)
2018 Commonwealth Games Competitor
26 x Australian Age Gold Medallist
Multiple Australian Age Record Holder
Australian 200bk SC Champion
Multiple Australian Championships Finalist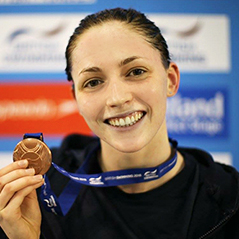 RACHEL MASSON
Swimming (SCT)
2014 Commonwealth Games Finalist
British Bronze Medallist
Multiple time Scottish National Champion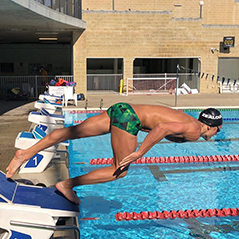 ALEX MILLIGAN
Swimming (AUS)
Multiple Australian Age Champion
2016 Junior Pan Pacific Championship Competitor
2017 World University Games Finalist
Represented Their Country At An Age Level
Athletes who competed at events including Youth Olympics, Youth Commonwealth Games, Junior Pan Pacific Games & Junior World Championships.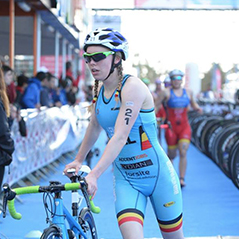 KIARA LENAERTZ
Triathlon (BE)
Belgian Junior Champion 2016 & 2017
Junior European Championships Competitor
European Championships Bronze Medalist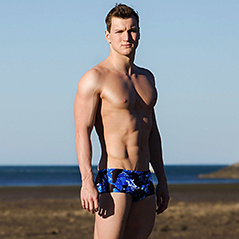 CAMERON JONES
Swimming (AUS)
Multiple Australian Age
Championship Medallist
FINA Junior World Champion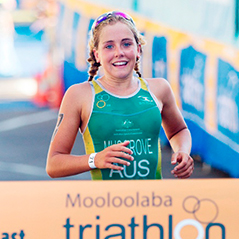 GRACE MUSGROVE
Triathlon (AUS)
Australian Triathlete & U23 World
Championships Competitor
Mooloolaba Oceania Cup Champion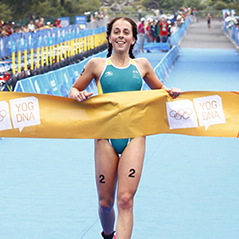 BRITTANY DUTTON
Triathlon (AUS)
2014 Youth Olympic Games Champion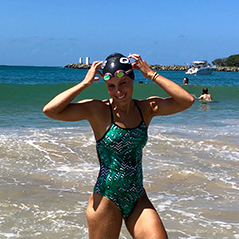 MILAN AGNEW
Triathlon (AUS)
2016 Noosa Triathlon -  3rd (Open)
2017 ITU Australian Junior Series
round 3 - 6th 
2017 Perth OTU Triathlon Junior Oceania Championships - 5th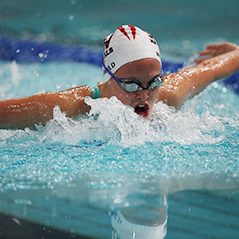 SIENNA MCDONALD
Swimming (AUS)
Multiple State & Australian Age Medalist
2017 FINA Junior World Championship Competitor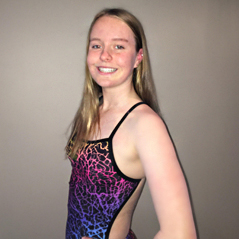 KIANA SWAIN
Swimming (NZ)
2x Australian Age Bronze Medalist (represented NZ)
National Age Group Champion
3rd fastest across New Zealand for 200m fly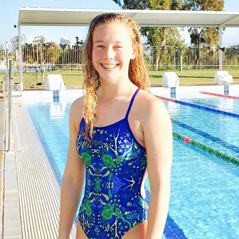 EMMA SIDDLE
Swimming (AUS)
Junior Pan Pacific Competitor
Multiple Australian Age Medallist
Multiple Pacific School Games Medallist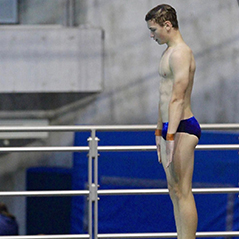 VLADIMIR RUDENKO
Diving (AUS)
Australian National Junior Squad
Multiple State & National Elite Junior medalist Multiple State Diver of the Year
Up & Comers – Ones To Watch!
Athletes who compete and medal at state and national events.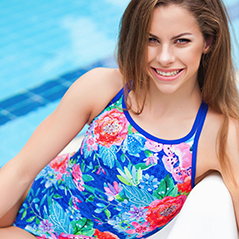 GABRIELLE SCUDAMORE
Swimming (AUS)
Multiple State Medalist
Australian National Age Group
Championship Competitor
Awarded QLD highest achiever 2012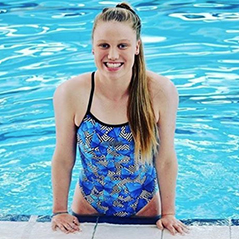 ANDIE QUIRKE
Surf Life Saving/Swimming (NZ)
8 x New Zealand Pool
Championship Medalist
5 x Auk Winter Championship Medalist
National Age Swimming Finalist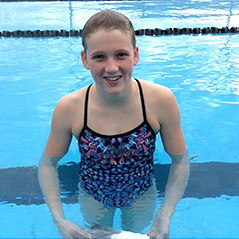 MILLA THEOBALD
Swimming (NZ)
AIMs Games Medallist
Multiple medallist BOP Juniors
BOP record holder
Rotorua Waterpolo U12 Team (Current MVP)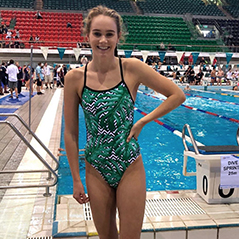 ALEXANDRA PERKINS
Swimming (AUS)
Australian Age Medallist
QLD State Champion
Australian School Champion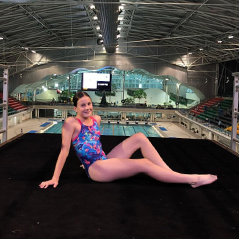 ZARA TULLIPAN
Diving (AUS)
2015 Australian Elite Diving Championships Gold Medallist for Level NEPP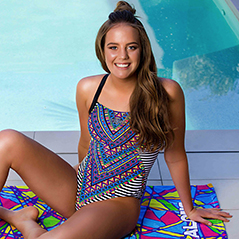 ZARA SYNNOTT
Swimming (AUS)
2017 Indonesian Open Water
Ocean Swim (2nd place)
2017 Georgina Hope Foundation
Australian Age Championships competitor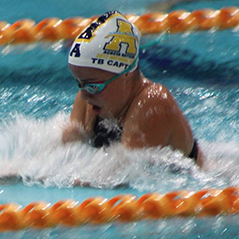 MADDY SNELL
Swimming (AUS)
Age Nationals & State Championship Medalist
QLD School Sports Team Representative
QLD Short Course Team Member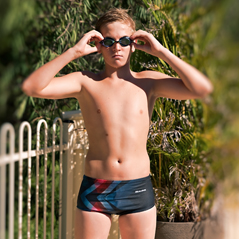 KYLE LEE
Swimming (AUS)
13x 2014 Short Course State Medalist
WA Country All Time & WA
Country Residential Record Holder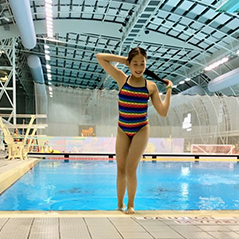 LILY-SCARLETT MADDEN
Diving (AUS)

AUS State Age Diving Championship
Diving SA, Most outstanding State age diver of the year
VIC Age championships "Rip & Tear", 2019 Best Performer by a visitor.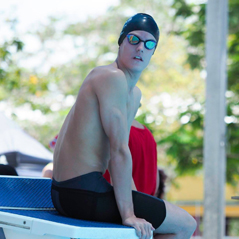 FLYNN MARTIN
Swimming (AUS)

Silver & Bronze Medallist at
AUS School Sport Championships.

Multiple QLD State Medallist.
Ranked 3rd fastest in AUS for age group.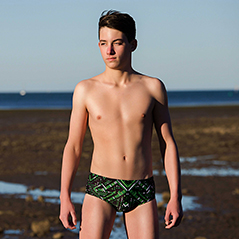 TOM PRICE
Swimming (AUS)

Qld state short course Semi-Finalist
Top 15, Brisbane open water